Henan Senyuan Electric Co., Ltd. (Trading name: Senyuan Electric, Code: 002358) was established in 1992. The company mainly produces intelligent high, medium and low voltage electricity generation, transmission and distribution facilities. The company is a vice-president member of Power Electronics Branch of China Electrical Equipment Industrial Association, and has been awarded "National Key Hi-tech Enterprise" and "Top 100 Enterprise of China's Power Electronics Industry". The company has established a postdoctoral research workstation, a provincial level enterprise technology center and three provincial level engineering technology research centers respectively engaged in the research of medium pressure PTD facility, wind power generation, and electricity quality equipment. Since 1998, the company has successively passed the certification of ISO9001, ISO14001, and OHSAS18001 systems; since 2000, the company has undertaken multiple national level key projects including key electric equipment project, new type power electronic device industrialization project, strategic emerging industry project, energy equipment technical innovation project, intelligent equipment manufacturing project, Torch Plan project, as well as Henan provincial key technological project, etc. At present, the company has gained authorization of more than 460 patents. The company has successively won various honors including "National-Level Superior Enterprise in Intellectual Property Rights", "Pacemaker of China's Industrial Enterprises", "China's Top 100 Enterprise in Electronic Information", "Advanced Enterprise in Informationization Application in China's manufacturing industry", "Excellent Private Enterprise of Henan Province", "Pilot Enterprise in Digital Technology", "First Batch Innovative Pilot Enterprise of Henan Province", etc.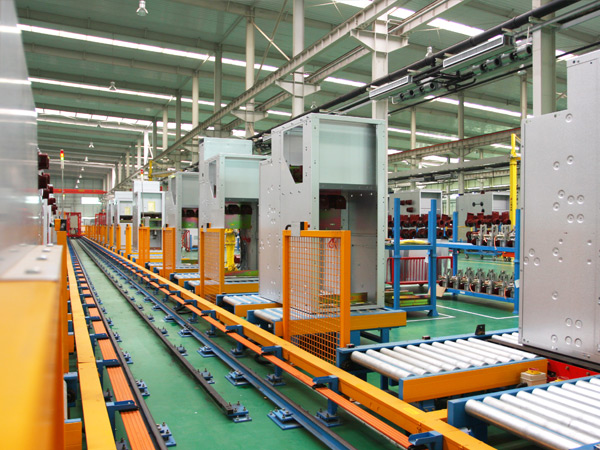 Adhering to the concept of "serving the society and contributing to the country" and the development strategy of "recruiting high quality talents with system innovation, developing high-tech products, and taking the lead in the market", the company has attracted multiple technical experts from Shanghai and Xi'an City and has built an excellent R&D team, including multiple members of National standardization Management Committee, participated in the formulation of about 30 national standards and industry standards. The company has also established cooperative relationships with Tsinghua University, Xi'an Jiaotong University, Shanghai Jiao Tong University, Dalian University of Technology, etc. and jointly built the hi-tech product development platform in the fields of high/low voltage power distribution and electric power automation. In addition, the company has built the ERP system and PDM database system, made integrated innovations in flexible manufacturing, intelligent logistics and warehousing, and robot technology, and built the most advanced digital plant consisting of 16 intelligent assembly lines. Thus Senyuan Electric has become the largest first-class modern power transmission and distribution equipment R&D and manufacturing base in the world.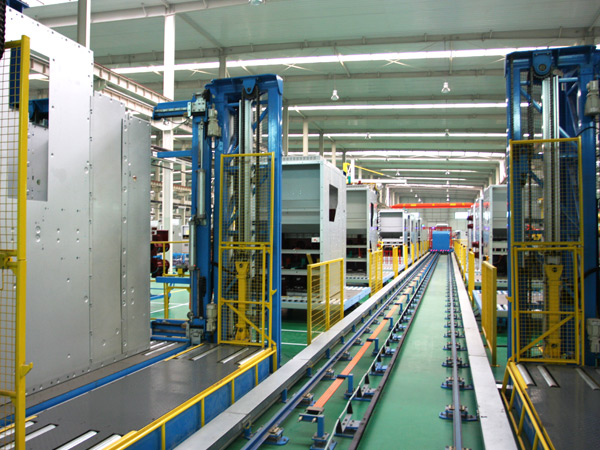 The company's main products are intelligent high, medium and low voltage switchgear, transformer and spare parts; SAPF, SVG, TWLB electric power quality rectifying equipment; photovoltaic and wind power generation equipment such as intelligent inverter and box-type substation; and illuminating system like wind solar street light and LED lights for municipal engineering, industrial and mining operations, and landscaping. The KYN series switchgear, SAPF active power filter equipment, and wind solar street light products produced by the company have been selected as Famous Brand Product of Henan Province. Among which, the KYN 80 series high voltage switchgear filled the gap in domestic market in terms of electrical insulation and mechanical life; and the SAPF active power filter equipment is the key product for energy-saving and emission reduction recommended by related national authorities, and it is also the only patented power harmonic suppression product that has won special financial support from the National Development and Reform Commission.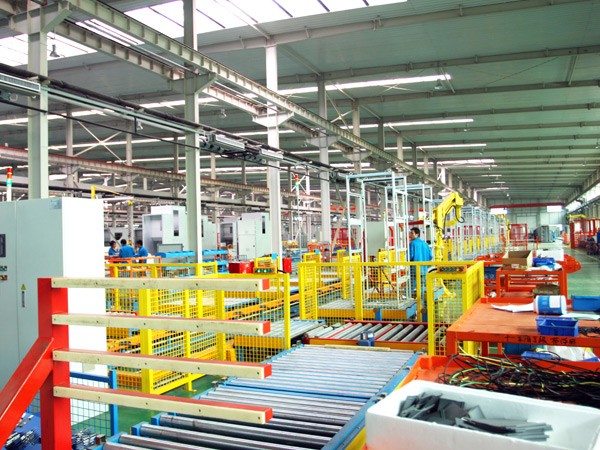 At present, the company is transforming from an electrical equipment supplier to a general contractor. The products have been widely used in National Key Projects for State Grid, Three Gorges, Yellow River Xiaolangdi, West-East natural gas transmission, South-to-North water diversion, Zhengzhou Metro, etc. and have been exported to more than 30 countries and areas in the Americas, Central Asia, and Southeast Asia.