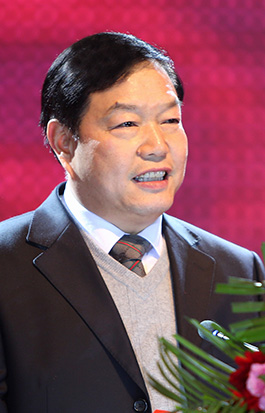 The integration of world economy has brought us historic opportunities. Facing both the challenges and opportunities, Senyuan people absorb the abundant essence of history and culture and inherit the intelligence and tenacious spirit from Getian, the ancestor of people in Henan Province; adhering to the concept of "enterprising, practicality, and efficiency", we keep pursuing innovation and excellence.
  
We pursue innovation. We are eager for creative talents. We advocate creative thinking. Senyuan people know that if there is no innovation then there is no development, and thus our enterprise will not survive.
  
We abide by the principles of integrity. Integrity is the foundation of business. We promise to meet customers' requirements and their potential needs. We believe that we will establish Senyuan as a more dignified and popular brand.
  
We welcome all talents. Talents are the foundation stone for enterprise development. And talents are the wealth that will never be depreciated. We try to establish an optimum environment for talent growth and make efforts to conduct staff development activities. Welcome to join us and let's build a bright future together.
  
We consider culture the soul of our enterprise. We keep improving our corporate culture and aim to build a cultural enterprise, and establish a cultural atmosphere connoting learning, innovation, dedication, integrity, justice and fair, so that each Senyuan people will cooperate with each other and work enthusiastically.
  
Past glories are the results of Senyuan people's hard work, which we will cherish very much. Facing the challenging future, we will shoulder our historic mission and make more achievements.
  
I'd like to extend my gratitude to all the friends who have supported and helped us, and to our partners. I also expect to strengthen our mutual understanding and cooperate with you for more achievements.